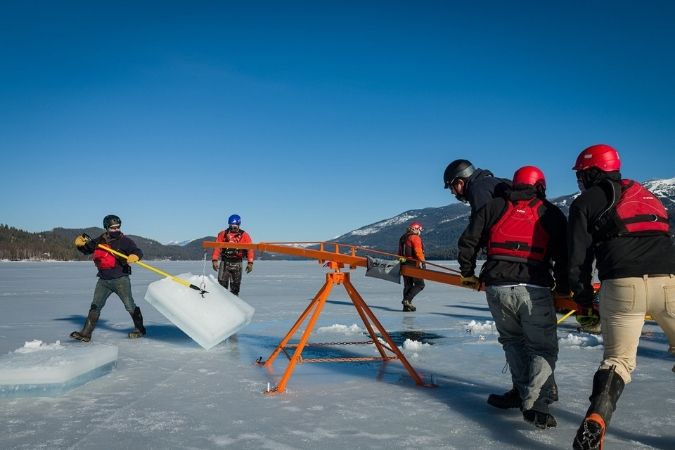 Breaking the ice between BNSF, first responders: Free training and resources for hazmat response
BNSF Railway has driven down derailments on our network by 40% since 2011, a remarkable trend in improving safety. But we believe all accidents can be prevented on our railroad and won't quit until that's reality. We work toward that goal through increasing use of technology, billion-dollar investments in our physical infrastructure and ongoing employee training. If a derailment does occur, our own experts work with first responders starting from the initial response and lasting for as long as it takes to secure a site safely and restore the area for the community and our operations.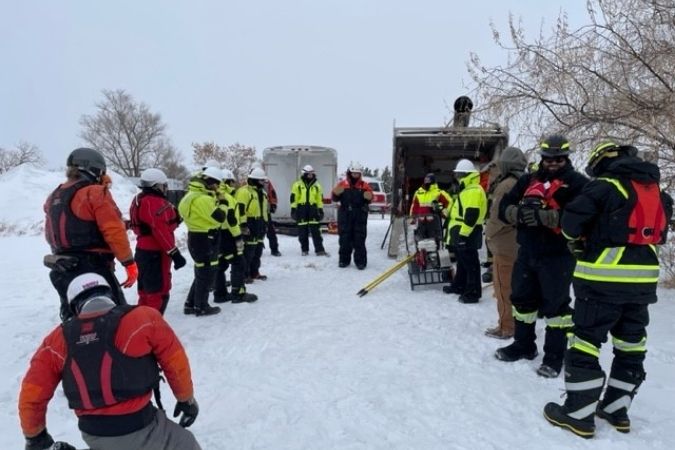 Following derailments of crude oil trains on our network several years ago, we realized we needed to strengthen our partnerships with local responders.
"We rely on local fire departments and they rely on us. We have a unique expertise in knowing what typically happens to rail cars carrying certain commodities and we have best practices for response," Pat Brady, General Director of hazardous materials for BNSF, said. "But we're all better at what we do when we work together and share resources."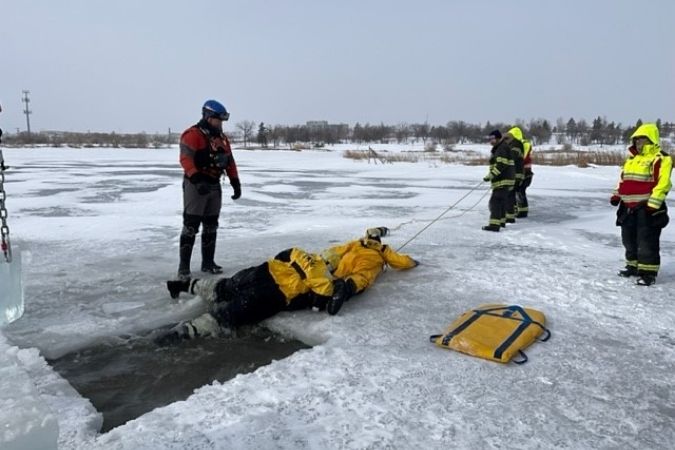 The result is our bnsfhazmat.com website, a one-stop shop that arms community responders with railroad and hazardous materials information and tools for training. On the site, fire departments and emergency management teams can, for free:
Sign up for community hazmat training – BNSF brings a training tank car, locomotives or other equipment to your local fire department or rail yard. Classes familiarize local contacts with railroad personnel and railroad signs, hazmat response and more, so the first time you respond to an incident isn't the first time you meet the railroad. In 2022, BNSF trained more than 4,000 responders in communities along our railroad.
Request online training – Onsite training can be difficult for some fire departments, so we offer training videos to help responders safely and effectively respond to hazmat incidents.
Understand equipment resources – See where BNSF has strategically staged special hazmat equipment to rapidly deploy in an emergency. Fire foam trailers, breathing kits, oil spill response trailers are plotted on a map and a system emergency response plan gives responders procedures to follow.
Sign up for AskRail App – First responders can get immediate access to accurate, real-time data about each rail car in a train, its contents, and railroad contacts during an incident.
Request hazmat commodity flow report – Emergency management officials and first responders can see all the commodities transported through their town over the past year to adequately plan any needed response should an incident happen.
Our railroad operates through unique terrain in the most extreme weather, none more challenging than along our Northern Transcon during winter. Community hazmat training with fire departments is tailored for the circumstances in your city. Last month, northwestern North Dakota first responders and BNSF hazmat teams conducted an oil-under-ice spill response training with specialized ice response equipment in Williston, N.D.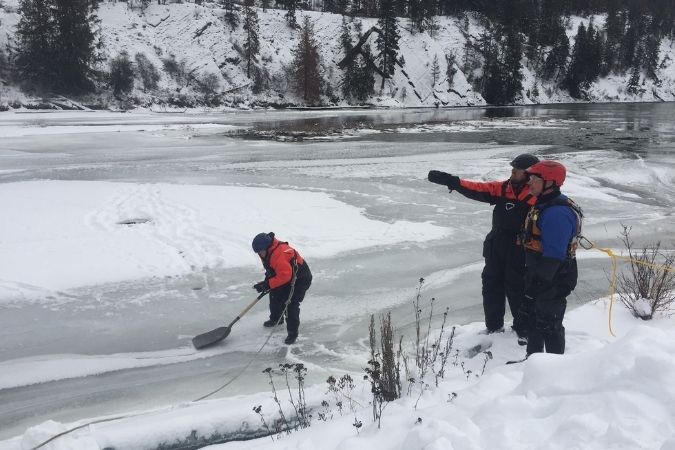 "Not surprising for this time of year, it was frigid, but it was fantastic to have so many departments show up. We drilled on something we hope never happens, but if it does, we'll all be more ready for it," said Paul Hester, BNSF manager for hazardous materials.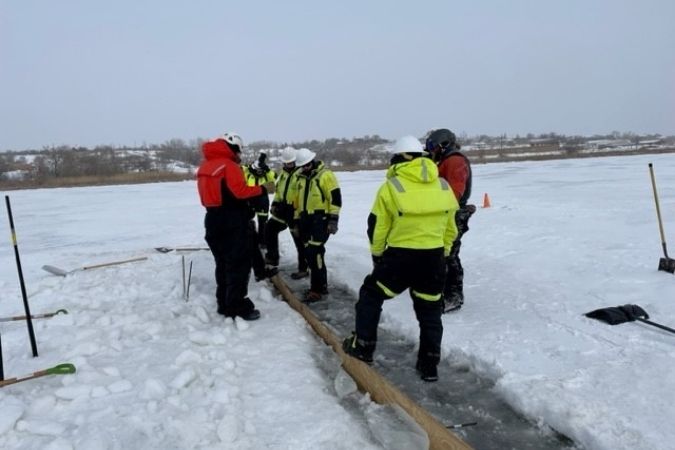 "Training is invaluable. It is great to have a public-private partnership to do it," Mike Smith, Williams County emergency manager, said. "Training together allows us to know each other's capabilities, see how each other operates and to hear directly from each other before an incident occurs."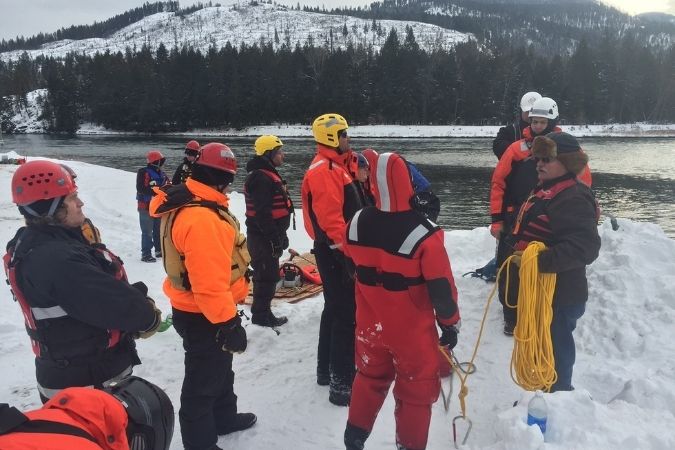 "We're focused on preventing these accidents in the first place, but we're also very mindful that fire departments, emergency managers, and local sheriffs in our communities are on the front lines with us. We appreciate our partnership with them as we work together to keep communities and our employees safe," added Hester.
If your community needs hazmat training and resources, visit the BNSF Hazmat website and request them today.