Employee's passion for trains shines through in model railroad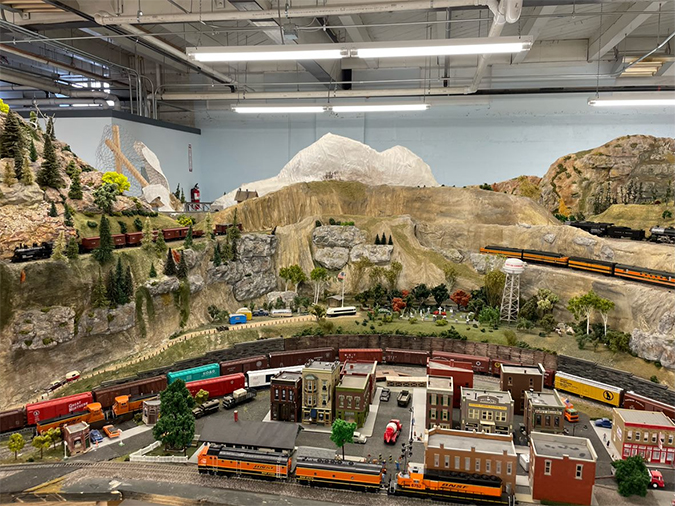 For many BNSF team members, working with trains isn't just their job, it's their passion. For BNSF's Aaron Fazzio, that passion is not only evident in his work as supervisor of Engineering Support, but also in some elaborate model train sets.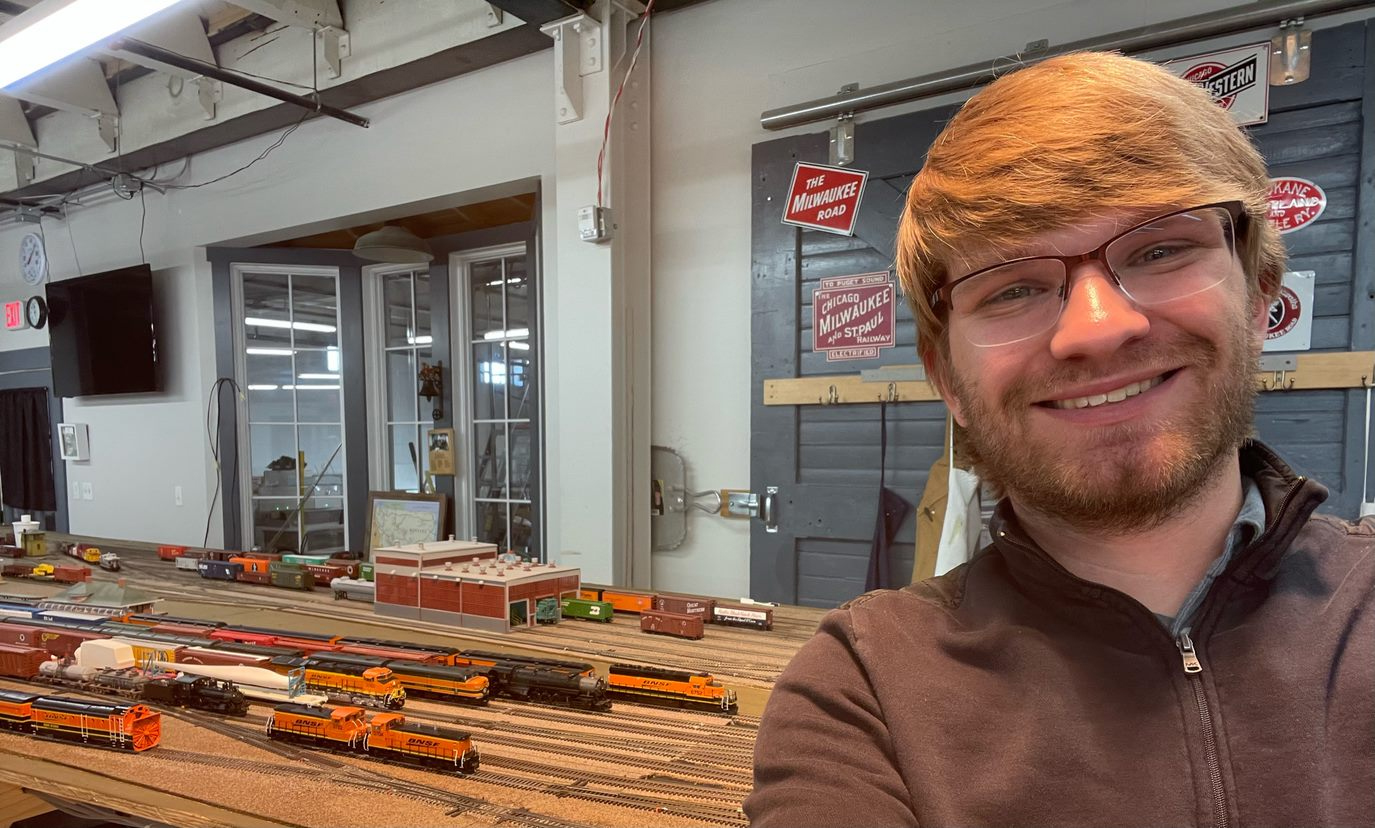 Fazzio was introduced to model railroads by his grandfather, who housed a simple board with some tracks and a few trains, such as the Chicago and North Western railroad (CNW). Not long after, he was gifted his own train set when he was six years old.
That passion for trains eventually led him on a path to join the railroad as an adult.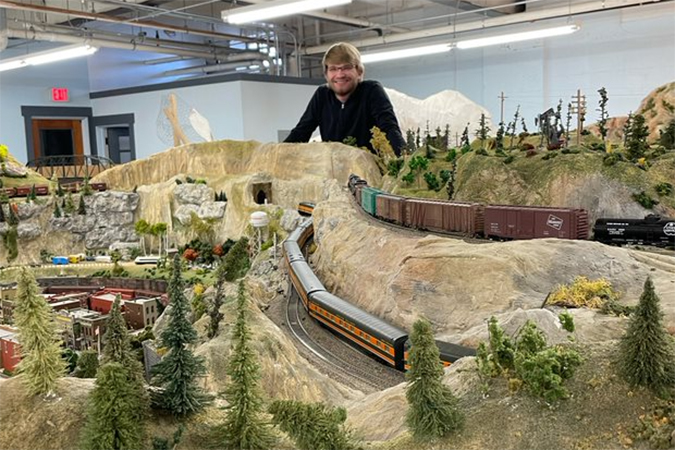 "Ultimately, my interest went from wooden trains to HO scale models, to actual trains, to working for BNSF," he said.
Today, Fazzio enjoys his role supporting the Montana South Engineering teams. While every day brings different challenges, much of his focus is on the important back-office support to ensure the field leaders and the teams they lead are successful. He also supports track inspection and derailment operations.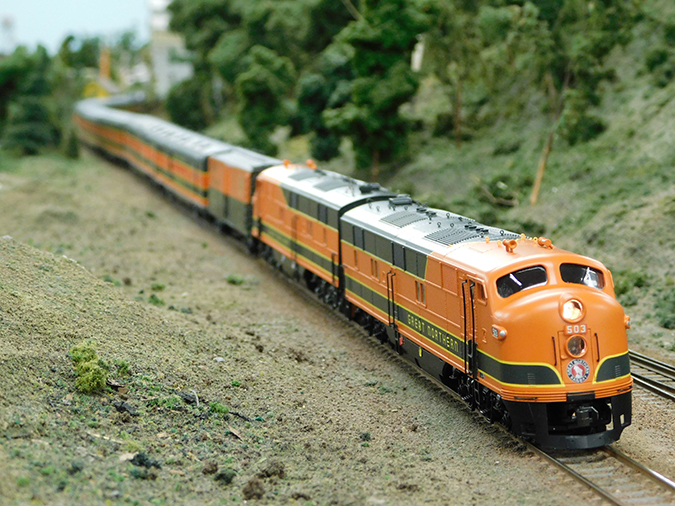 "While this job is difficult and challenging at times, it is one of the best jobs I can have—and that's because of the people I work with," Fazzio said. "The team here at Montana South are incredibly supportive of me, both personally and professionally."
When Fazzio's off the clock, you'll likely find him dedicating his time and attention to HO (1:87) scale models or spending weekends at his local model railroad club, the Rimrock Model Railroad in Billings, Montana, where similar enthusiasts bring their own rolling stock and locomotives to the club's shared scenery. Fazzio's collection spans more than 150 years of railroading with roughly 100 locomotives and 500 pieces of rolling stock.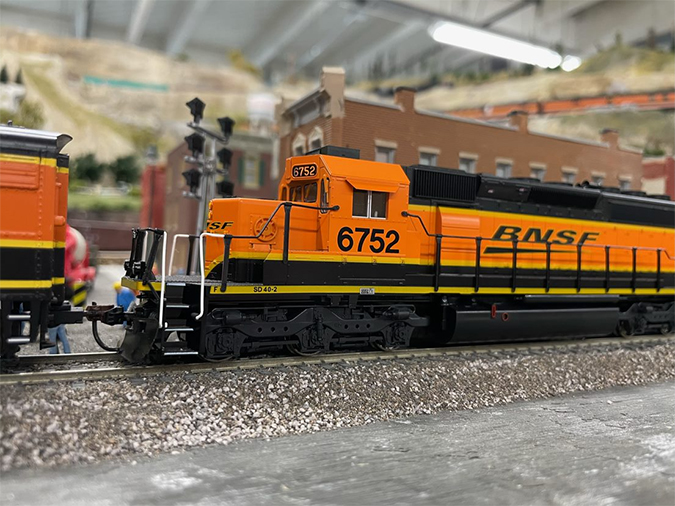 "Sometimes I'll be really into constructing a layout or building track, then I'll shift over to locomotives, rolling stock or cars," Fazzio said. "There are different pieces that can get challenging, but that's part of why I like this hobby so much. For example, if you're tired of working on a certain locomotive, into the box it goes, and you can start working on the passenger car."
Some model railroaders relish the moment of finishing the build; but for Fazzio, the most rewarding part is sharing his work with others.
"It's a really nice feeling when someone sees what you've worked on for 20+ hours, and they tell you that it's really cool and ask questions about it," Fazzio said. "And ultimately, what's even better is when someone walks away, and you think to yourself, 'I bet they're going to get into this hobby now.'"