BNSF safety leader recognized for dedication to local first responders in Canada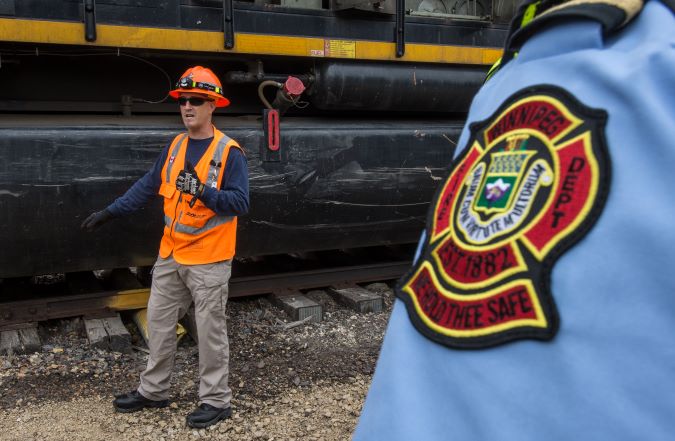 At BNSF, we strive to uphold a culture that has safety as its core value. Tom Bozyk, a locomotive engineer and hazmat response tech, is a prime example of a BNSF team member who not only lives those values, but also goes above and beyond to share high safety standards with others.
Bozyk is being recognized as a 2022 Regional Service Award winner by Transportation Community Awareness and Emergency Response (TRANSCAER®) for his leadership in rail safety training for local first responders in Canada. TRANSCAER® is a North American outreach program focusing on assisting communities and training emergency responders to prepare for and respond to hazardous material transportation incidents.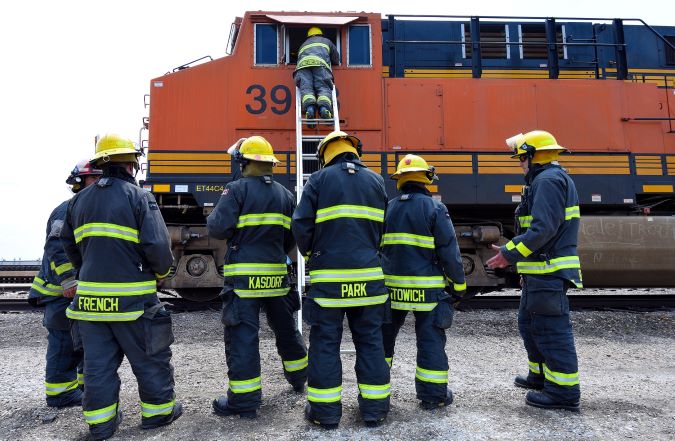 Rail is the safest way to transport hazardous materials over land, with 99.99% of all hazmat shipments reaching their destination without issue. But Bozyk understands how an accident — while extremely rare — has the potential to impact any community that we serve.
A responder with the BNSF Hazmat Emergency Response Team in Winnipeg, Manitoba, Bozyk volunteers with his local community to ensure that they are prepared for a safe and appropriate response in the event of a potential emergency.
Bozyk began his career in railway operations, and pursued education as a firefighter and hazmat emergency service instructor along the way. This volunteer work with TRANSCAER® allows him to combine these two aspects of his education and experience and provide knowledge to the emergency response community.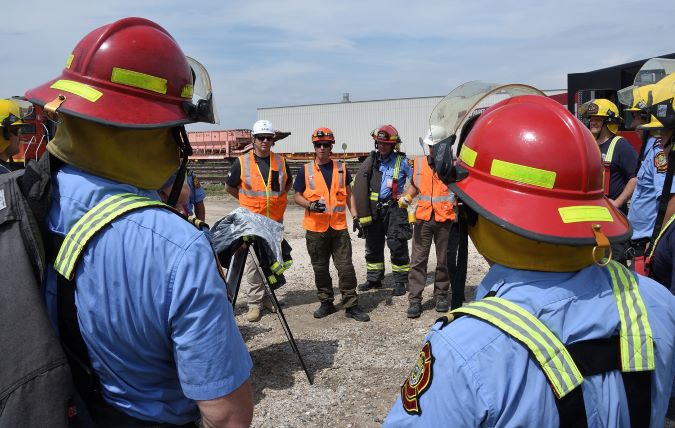 "What we do is build relationships within those communities and share information so that they know exactly who we are and what to do in the unlikely event of an emergency," Bozyk said of his outreach efforts. "It's important that our first responder community is prepared and for them to have confidence in us."
Bozyk even took the initiative to educate fire departments through virtual means when social interaction was restricted due to COVID-19.
"Even though we weren't face to face, we could set the stage of a mock incident," he said. "The municipalities we worked through felt that there was still a benefit because we kept the conversation going, even in lockdown."
The biggest takeaway from his experience? Making a positive contribution to his community.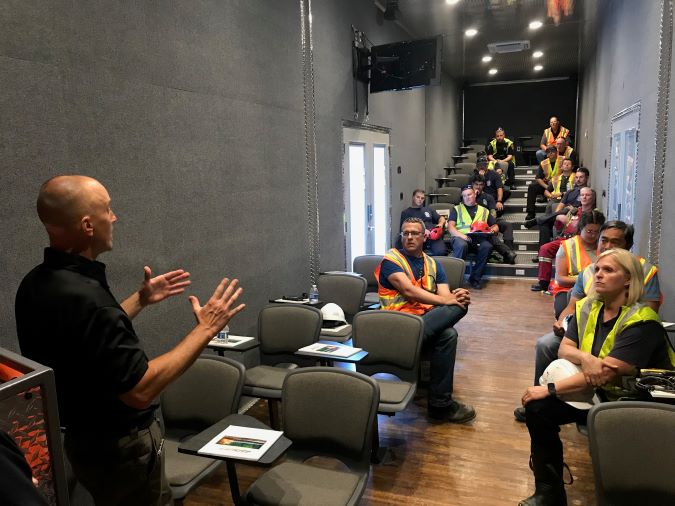 "Being part of the TRANSCAER group gives me the confidence to be creative and get out in front of the emergency response community and the leadership in that community," he said. "We know that we are making a difference in what we do based on the feedback that we get from our first responder community – the fact that they keep coming back, wanting more training."
Others within the community recognize the value of Bozyk's contributions.
"Tom has been bringing the TRANSCAER message to the eastern area of the Prairie Region TRANSCAER fire department for years," Kristina Adler, Transportation Policy and Program Officer with the Chemistry Industry Association of Canada, said. "His events are well-organized and well-attended. We are very lucky to have him on the Prairie Region TRANSCAER Committee and supporting outreach events in his community."
Congratulations to Tom Bozyk and thank you -- to you and all the other responders who are helping our communities to be safe.