Track Outage in Wisconsin Impacting Train Operations
We are experiencing service challenges and delays due to a significant track outage in Wisconsin affecting traffic to/from Chicago on our Northern Transcon route. Severe weather Monday night and into Tuesday, with many areas of southern Wisconsin receiving more than 10 inches of rain, caused washouts in multiple locations on our Aurora Subdivision, a few miles southeast of La Crosse.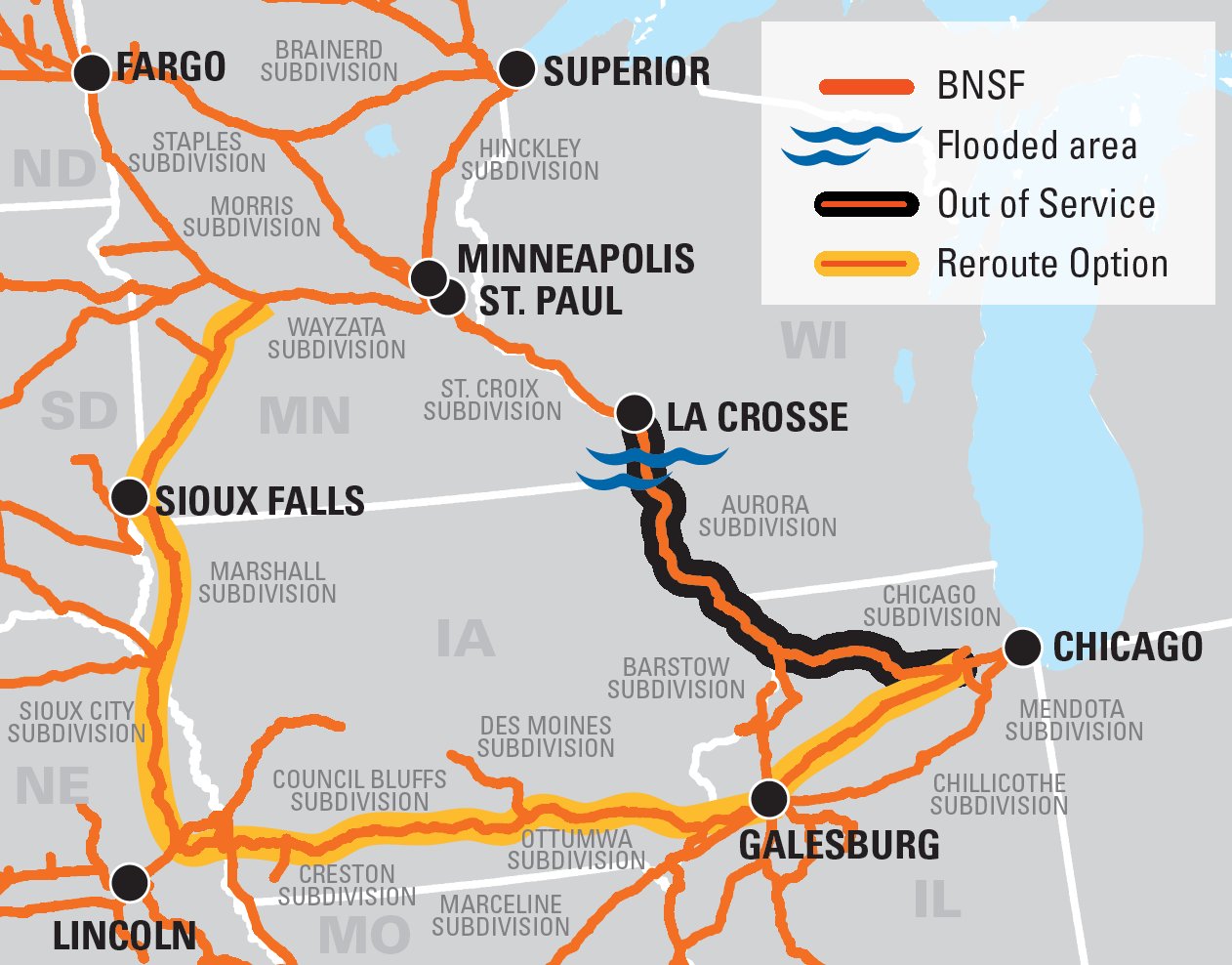 While some sections of track are back in service, restoration efforts are ongoing in other washout locations involving both main lines. Crews are working aggressively to fill in flooded areas and complete track repairs. We currently estimate service being restored on one main track as early as tomorrow morning.

BNSF operations teams have implemented procedures to re-route some trains to minimize this disruption. Some trains are utilizing a route across Iowa and on our Sioux City and Marshall Subdivisions to/from the Twin Cities, while several trains are being detoured onto rail lines of other carriers. Customers tracing their freight may notice nonstandard routings, locations and interchanges. This traffic re-routing could lead to longer overall transit times compared to normal conditions.

If you have questions regarding your shipment(s), please contact BNSF Customer Support at 1-888-428-2673. We will continue to provide customers with further updates.