Intermodal Network Update for Friday, January 31, 2020
Operational Performance
The operation is sustaining overall strong performance with favorable operating conditions across much of the network this week. Average car velocity increased significantly versus the prior week along with reduced terminal dwell. BNSF operating teams remain focused on driving greater improvement in network fluidity through matching resources, including crews and equipment, as effectively as possible with train flows.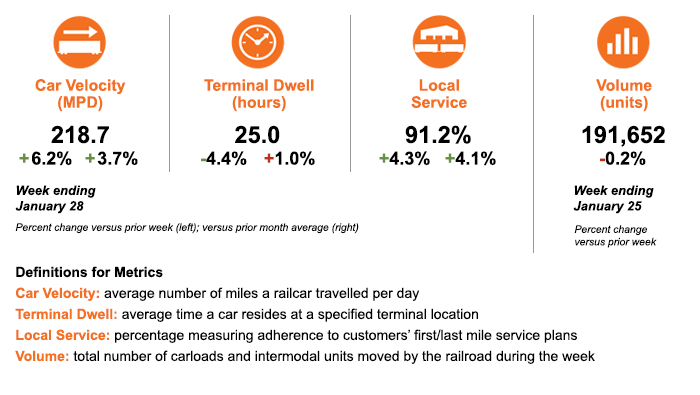 2020 Capital Plan
BNSF's 2020 capital investment plan reflects our emphasis on keeping the network in the best condition it has ever been as well as expansion projects aimed at meeting customer demands. Every year, we work to ensure that our capital plan enables us to continue to operate a safe and reliable rail network as well as addresses the needs of our customers today and in the future.

The largest component of this year's $3.4 billion plan, approximately $2.55 billion, will primarily be for replacing and upgrading rail, rail ties and ballast (which are the main components for the tracks on which BNSF trains operate) and maintaining our rolling stock. This year's maintenance program will include approximately 11,000 miles of track surfacing and/or undercutting work and the replacement of approximately 489 miles of rail and nearly 2.7 million rail ties.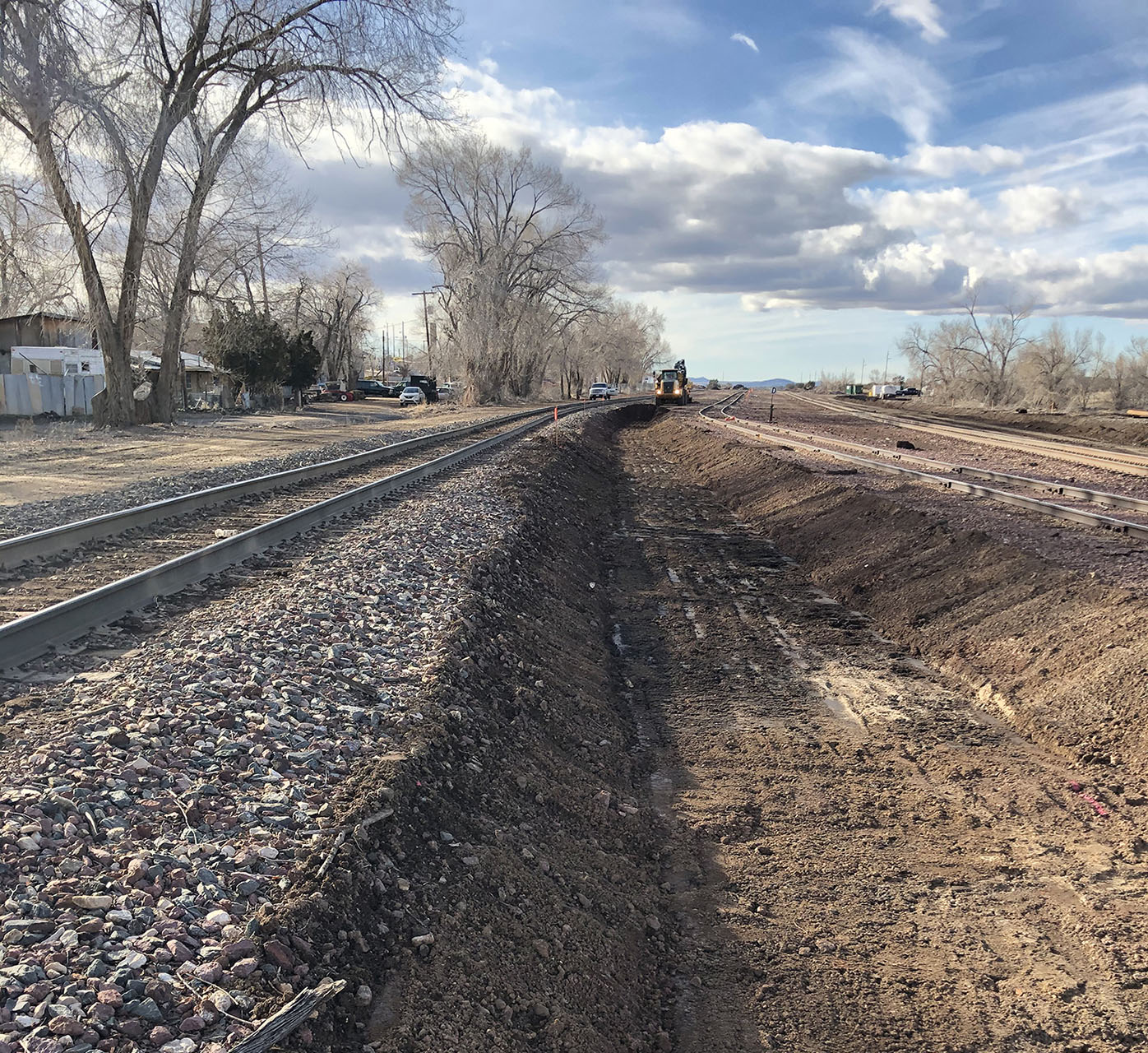 Track bed excavation - Siding extension project at Ash Fork, Arizona (January 22, 2020)
The siding is being extended to 16,000 feet, allowing for longer trains to operate to and from Phoenix.

Approximately $581 million of this year's capital plan has been allocated for expansion and efficiency projects. Most of these projects are focused on key growth areas along BNSF's Southern and Northern Transcon routes, connecting Southern California with Chicago and the Pacific Northwest to the Upper Midwest, respectively.

We will provide further details on many of the line capacity projects in subsequent updates throughout the year.

Service Expectations for the Week Ahead
As we move into February, many locations across the Plains and Upper Midwest will experience record warm temperatures this weekend.

In the Pacific Northwest, we are also closely monitoring the water levels of the Stillaguamish River, which runs close to our main line just south of Stanwood, Washington, approximately 55 miles north of Seattle. The river continues to rise as the area has received rainfall nearly every day this month. Service through this location may be suspended for at least several hours today depending on water levels. In response to an outage, BNSF operating teams will implement adjustments to traffic flows to minimize any disruption as much as possible.

During the upcoming week, no major winter storms are currently forecasted and no significant service interruptions due to weather are expected at this time. Track maintenance work is taking place at several locations in our South Region, particularly on our Panhandle Subdivision northeast of Avard, Okla. as well as on our Thayer North Subdivision east of Springfield, Mo. Some train delays are possible in these areas during scheduled daily work windows.