BNSF's annual Holiday Express honors military families
FOR IMMEDIATE RELEASE
DATE: December 12, 2016 5:09:32 PM CST
BNSF's annual Holiday Express honors military families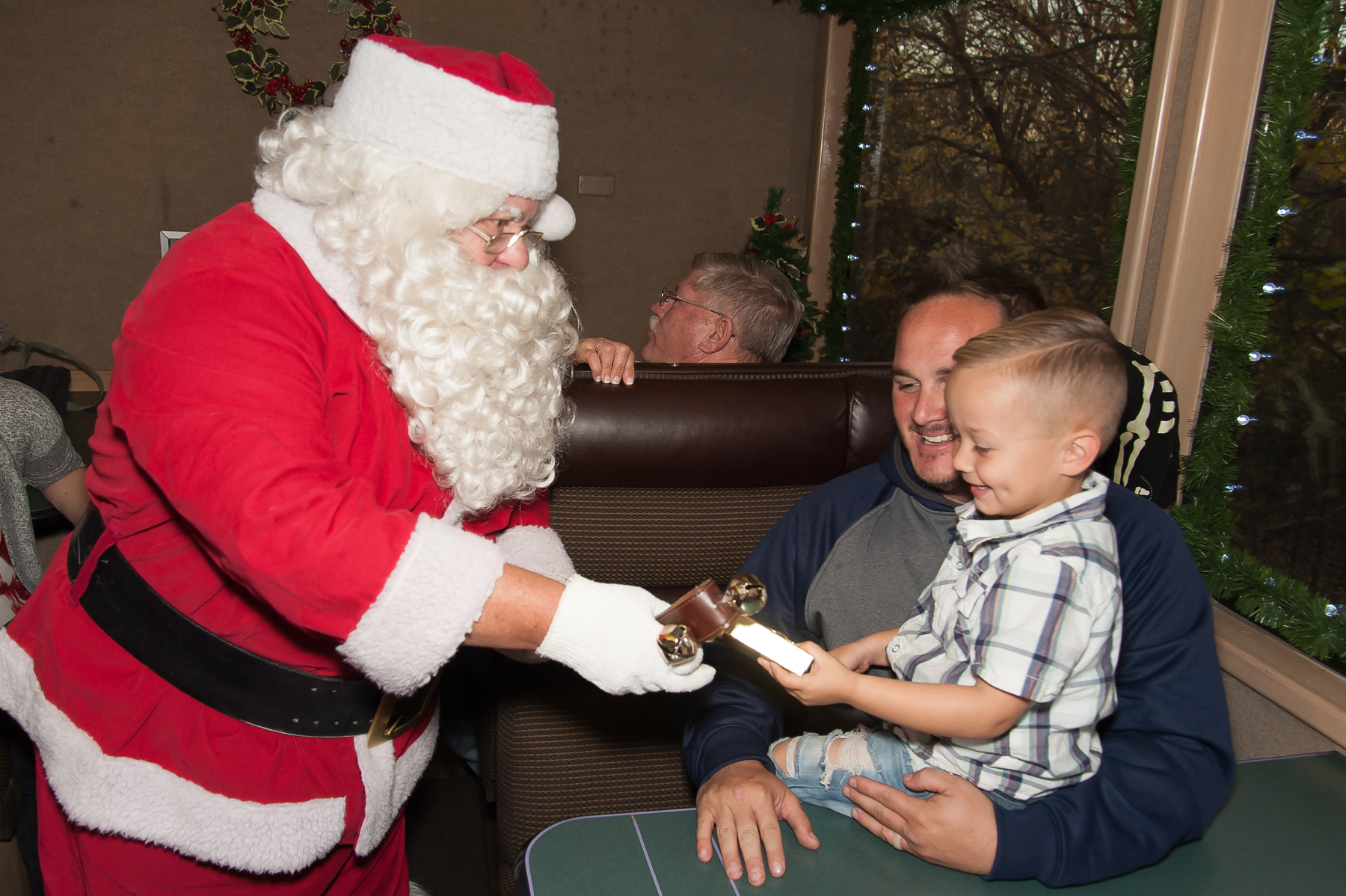 FORT WORTH, Texas, Dec. 12, 2016 – BNSF Railway's annual Holiday Express, a series of one-and-a-half hour train trips honoring military members and their families, wrapped up last week. Each year, the Holiday Express visits different parts of BNSF's rail network using a specially configured passenger train, which includes special dining and viewing cars that give visitors a memorable way to enjoy a ride on the rails. This year's Holiday Express made its first stop in Tulsa, Okla., and continued on to Clovis and Albuquerque, N.M., as well as Flagstaff, Ariz. The special train made its last trip of the year in Barstow, Calif., bringing the total number of passengers to 2,100. While on board the Holiday Express, families enjoyed special holiday treats, received a commemorative holiday ornament and were visited by Santa.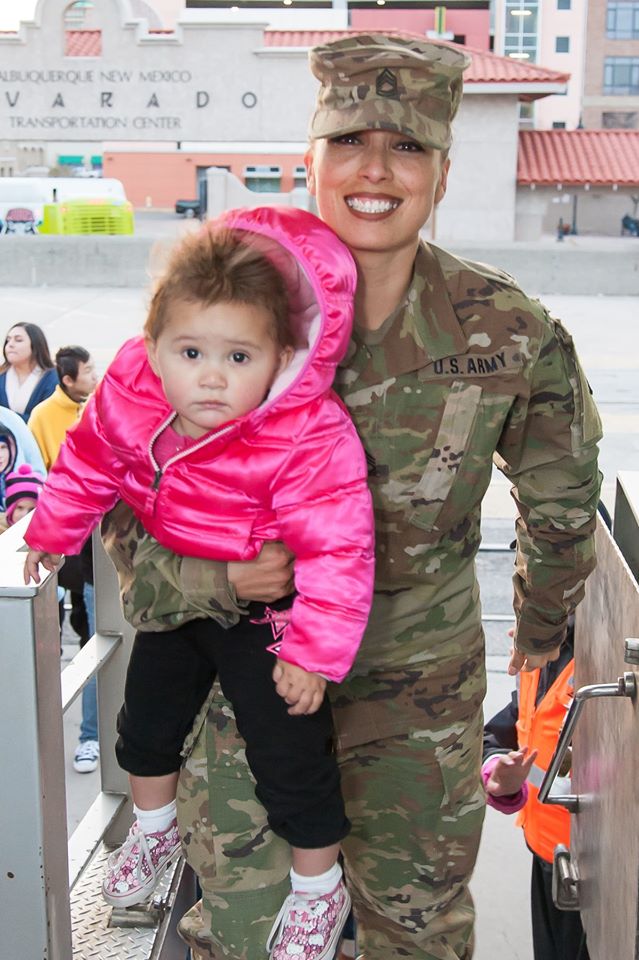 "BNSF has played an important role in our nation's defense for more than 160 years. Our people, equipment and track have been integral in helping to carry men and women in active service as well as countless tons of equipment and supplies across the country and to ports for deployment all over the world," said Zak Andersen, BNSF vice president of corporate relations and BNSF Railway Foundation president. "The Holiday Express allows us to say thank you to military families at the beginning of the holiday season."
Since its inaugural trip in 2008, the Holiday Express has hosted more than 20,000 military personnel and their families. Each year, BNSF donates to organizations that support troops and their families along the route. This year, those donations totaled $50,000, with the money divided between 12 different organizations. In Tulsa, Soldiers Wish and Operation Holiday Spirit each received $5,000; Friends of Family Support in Clovis was given $10,000; in Albuquerque, the Kirtland Officers Spouses Club, 58 SOW Top 3 Association, Enlisted Association New Mexico Army and Air National Guard and the Kirtland Chapel Fund were each granted $2,500; in Flagstaff, Military Assistance Mission, VFW, USO and Heroes to Hometown were each given $2,500; and Fort Irwin Morale, recreation and Welfare Program in Barstow was awarded $10,000.
Photos from each leg of this year's Holiday Express can be found on BNSF's Facebook page.
About BNSF
BNSF Railway is one of North America's leading freight transportation companies. BNSF operates approximately 32,500 route miles of track in 28 states and also operates in three Canadian provinces. BNSF is one of the top transporters of consumer goods, grain and agricultural products, low-sulfur coal, and industrial goods such as petroleum, chemicals, housing materials, food and beverages. BNSF's shipments help feed, clothe, supply, and power American homes and businesses every day. BNSF and its employees have developed one of the most technologically advanced and efficient railroads in the industry. We work continuously to improve the value of the safety, service, energy, and environmental benefits we provide to our customers and the communities we serve. You can learn more about BNSF at www.BNSF.com.
BNSF Headquarters
BNSF Railway Company
2650 Lou Menk Dr. 2nd Floor
Fort Worth, TX 76131-2830
P.O. Box 961057
Fort Worth, TX 76161-0057
Phone: (817) 352-1000